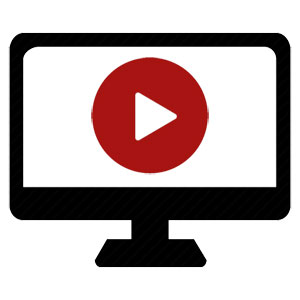 If you are unable to attend in person, we invite you to tune in to watch our live broadcasts! See More »
---

And while we might be thinking of Holy Pascha which is right around the comer, it might be good to remember that the Resurrection is not confined to one day only, it is every day. If the Kingdom is here and now, then Pascha is also here and now.
Read more »

Make your 2019 Stewardship pledge today! »
Weekly E-mail Newsletter

Subscribe to our weekly parish email newsletter »
See the latest announcements »

Please consider a donation to St. Mary's Church to help support the ministries and work of our community. Donate now ».
Spiritual Quotes
The Son is 'Life' (Jn. 14:6) because He is 'Light', constituting and giving reality to every thinking being. 'For in Him we live, move and exist' (Acts 17:28) and there is a two-fold sense in which He breathes into us (cf. Gen. 2:7; Jn. 20:22); we are filled, all of us, with His breath, and those who are capable of it, all those who open their mind's mouth wide enough, with His Holy Spirit.
- Gregory of Nazianzus
Upcoming Services and Events
Wednesday, July 17
7:30 pm
Parish Council Meeting
Service Schedule and Calendar

Sunday Orthros - 8:45 am
Sunday Divine Liturgy - 10:00 am
Great Vespers - Varies (one Saturday each month) 5:00 pm
Confessions - By appointment
June 02, 2019 - by Dn. Jeff Smith
Today's Gospel reading is the 3rd of three readings all from the Gospel of John in the post paschal cycle. Prior to this cycle we are still finding the empty tomb with the myrrh bearing women. So these three weeks are like a post paschal interlude. These three weeks are all specific meetings between Jesus and an encounter with another person, another human being. Each encounter has a baptismal element, they all involve water and granting of new life. They are all healing moments. They even feel a little like post resurrection encounters, go figure.
Read more »
March 31, 2019 - by Dr. Ioana Popa
Sermon by Dr. Iona Popa at St. Mary Orthodox Church in Cambridge, MA on March 31, 2019
Read more »

Read more sermons
from St. Mary Church »