Weekly E-mail Newsletter

Subscribe to our weekly parish email newsletter »
See the latest announcements »

Please consider a donation to St. Mary's Church to help support the ministries and work of our community. Donate now ».
Spiritual Quotes
"When your intellect in its great longing for God gradually withdraws from the flesh and turns away from all thoughts that have their source in your sense-perception, memory or soul[mind]-body temperament, and when it becomes full of reverence and joy, then you may conclude that you are close to the frontiers of prayer [meditation].
- Evagrius "On Prayer [Meditation]" from The Philokalia Vol. 1
Upcoming Services and Events
Convention Meeting
St. Mary Orthodox Church, 8 Inman St, Cambridge, MA, United States
October 21, 2014 7:30 pm
Bible Study
October 23, 2014 7 pm
Archdiocese Board Meetings
Out of Town
October 24, 2014
Diocesan Teen Mini Golf
October 25, 2014
Cooking Sfeeha-all welcome
October 25, 2014 9:30 am
Great Vespers
October 25, 2014 5 pm
Orthros
October 26, 2014 8:45 am
Service Schedule and Calendar

Sunday Orthros - 8:45 am
Sunday Divine Liturgy - 10:00 am
Great Vespers - Saturdays 5:00 pm
Confessions - Saturdays 6:00 pm or by appointment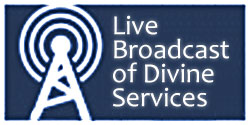 If you are unable to attend in person, consider tuning in to our live broadcasts! See More »
September 28, 2014 - by Fr. Antony Hughes
Notice how attentive Jesus is to the needs of Peter and the other fishermen in today's Gospel reading. He is totally engaged with them as he is with everyone he meets. He is completely mindful of them, their lives, their interests, their joys and sufferings. When he is with fishermen, he talks about fishing. When he is with farmers, he talks about seeds and soil and weeds. Jesus is always present with the people he meets as if there was no one else in the world.
Read more »
September 07, 2014 - by Fr. Antony Hughes
According to John, God loved the world so much that he came to tell us and to show us. Although God could always be found in nature and in Scripture, that was not enough. Love cannot stay at arm's length. An incarnation is God's most personal invitation to us to accept his embrace.
Read more »

Read more sermons
from St. Mary Church »
---
We are a parish in the Diocese of Worcester of the Antiochian Orthodox Christian Archdiocese of North America.
Patriarch John X of Antioch | Metropolitan Joseph, Primate | Bishop John, Auxiliary Bishop
Very Rev. Father Antony Hughes, Pastor | Rev. Deacon Jeffrey Smith, Deacon