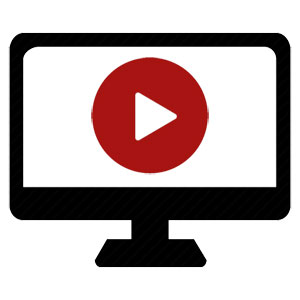 If you are unable to attend in person, we invite you to tune in to watch our live broadcasts! See More »
---

We must not fail to remember the glorious truth that we, and all human beings and all of creation, are loved, madly, insistently, unconditionally, and infinitely. The only ones who apply conditions to love are us. God never does.
Read more »
Special Announcements and Upcoming Events
Christ is in our midst! He is and always shall be!

Make your 2018 Stewardship pledge today! »
Weekly E-mail Newsletter

Subscribe to our weekly parish email newsletter »
See the latest announcements »

Please consider a donation to St. Mary's Church to help support the ministries and work of our community. Donate now ».
Spiritual Quotes
Listen to your life. Listen to what happens to you, because it is through what happens to you that God speaks. It's in language that's not always easy to decipher, but it's there, powerfully, memorably, unforgetably.
- Frederick Buechner
Upcoming Services and Events
Wednesday, August 22
7:30 pm
Parish Council Meeting
Friday, September 7
6:30 pm
Divine Liturgy-Feast of the Nativity of the Theotokos
Saturday, September 8
Nativity of the Theotokos
Sunday, September 9
Church School Registration
11:30 am
Welcome Back Cookout Celebration
Wednesday, September 12
7:30 pm
Women's Club Meeting
Service Schedule and Calendar

Sunday Orthros - 8:45 am
Sunday Divine Liturgy - 10:00 am
Great Vespers - 1st Saturday of the Month 5:00 pm
Confessions - By appointment
August 12, 2018 - by Fr. Antony Hughes
We must know first of all that there is no unforgiveness in God. Unforgiveness is entirely a human thing. We decide to forgive or not to forgive. God always forgives for He is forgiveness itself. The Holy Trinity is an unfathomable ocean of compassion.
Read more »
July 29, 2018 - by Fr. Antony Hughes
Christ appeared in his divinity and Peter and the others saw Him and were enlightened. But Enlightenment is not a once and for all thing. It comes moment by moment. Keeping our eyes on Christ every moment, we live enlightened lives. It is a walk, a way of life, and a practice; for the mind likes to return to familiar things and retreat from the insecurity of moving into the unknown.
Read more »

Read more sermons
from St. Mary Church »