Calendar of Events
If you cannot attend a service in person, please consider joining us online via our live broadcasts page.
Tuesday, April 14
7 am
Pre-Sanctified Liturgy
Thursday, April 16
6:45 pm
Washing of the Feet
Sunday, April 19
12 am
Divine Liturgy-Midnight
1:15 am
Paschal Festivities following Liturgy
Download to your personal calendar!
Below you will find links St. Mary's liturgical and events calendars. Click on the link to download the ICS calendar feed to add the calendar to your personal calendar. These links should work in iCal, Microsoft Outook, Microsoft Entourage, Google Calendar, or any other calendar system that accepts ICS files.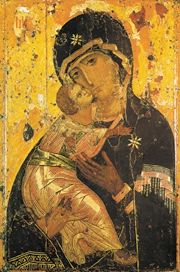 Regular Service Schedule
Below you will find our regular service schedule.
Saturdays
Great Vespers - 5:00 pm
Confessions - 6:00 pm or by appointment
Sundays
Sunday Orthros - 8:45 am
Sunday Divine Liturgy - 10:00 am
Feast Days
Divine Liturgy at 6:30 pm on Eve of Feast
For the most up to date information, you may also check the office answering machine at 617-547-1234.