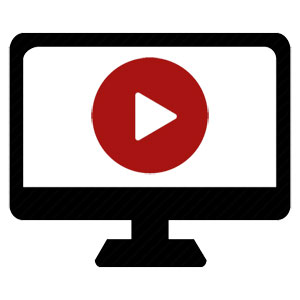 If you are unable to attend in person, we invite you to tune in to watch our live broadcasts! See More »
---

I want to take this opportunity to give thanks to God and to all of you. I look out and see a strong parish filled with love and devotion. Whether in the physical church building or out of it, we are not and can never be separated from one another.
Read more »
Special Announcements and Upcoming Events
WBUR: A Church Reopens In Cambridge, But Most Members Are Not Ready To Gather »
"The Angel Cried" Virtual Choir »
Directives Regarding the Re-Opening of our Parish (May 13, 2020) »

Make your 2020 Stewardship pledge today! »

Please consider a donation to St. Mary's Church to help support the ministries and work of our community. Donate now »
Quote of the Week
"We cannot face large-scale crises as individuals; we cannot carry the pain of this reality on our own, nor can we only look out for ourselves. The pain is communal and so too must be the response."
- Richard Rohr
Upcoming Services and Events
Service Schedule and Calendar

Sunday Orthros - 8:45 am
Sunday Divine Liturgy - 10:00 am
Great Vespers - Varies (one Saturday each month) 5:00 pm
Confessions - By appointment
Weekly E-mail Newsletter

Subscribe to our weekly parish email newsletter »
See the latest announcements »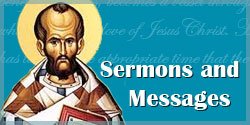 May 28, 2020 - by Fr. Antony Hughes
This is a good example of why we should practice being present in the moment in which we live, rather than the past or the future, because every moment, great and small, provides an opportunity for the Glory of God to be revealed. Why is this? Because everything happens in God. 'In Him we live and move and have our being.' Not sometimes. All the time.
Read more »
May 17, 2020 - by Fr. Antony Hughes
Now, Jesus does say that the kingdom of heaven is within you and among you, but he does not mean that to us exclusively. In God there are no favorites.
Read more »

Read more sermons
from St. Mary Church »