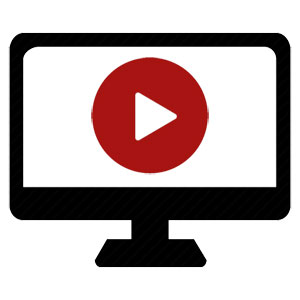 If you are unable to attend in person, we invite you to tune in to watch our live broadcasts! See More »
---

If we take seriously our Lord's words that we must feed the poor, clothe the naked, visit those who are sick and in prison, and welcome strangers, then it begs the question, if we are not doing this, then what in the world are we doing and why do we as church even exist?
Read more »
Special Announcements and Upcoming Events
Diocese Update - January 2020 »
Latest Photos
(23 photos)
(8 photos)
Make your 2020 Stewardship pledge today! »

Please consider a donation to St. Mary's Church to help support the ministries and work of our community. Donate now ».
Upcoming Services and Events
Wednesday, March 4
6:30 pm
Presanctified Liturgy
Wednesday, March 11
6:30 pm
Presanctified Liturgy
Wednesday, March 18
6:30 pm
Presanctified Liturgy
Service Schedule and Calendar

Sunday Orthros - 8:45 am
Sunday Divine Liturgy - 10:00 am
Great Vespers - Varies (one Saturday each month) 5:00 pm
Confessions - By appointment
Weekly E-mail Newsletter

Subscribe to our weekly parish email newsletter »
See the latest announcements »
January 19, 2020 - by Fr. Antony Hughes
The Gospel and the life of Christ are mirrored in the movie to devastating effect for the Lord, like this Austrian farmer, lived as he spoke and lived to help and to heal those around him with selfless integrity, for integrity can never be anything but selfless. Good women and men are known by this. The fruit of their lives is the welfare of others and the sacrifice of themselves. They live not from ego, but from their souls.
Read more »
December 15, 2019 - by Adam Murphy
Sermon preached by Adam Murphy on Sunday, December 15, 2019
Read more »
December 01, 2019 - by Fr. Antony Hughes
The heart of a faithful follower of the Prince of Peace is to bring peace to this world. 'Blessed are the peacemakers for they shall be called the children of God.' (Mt. 5:9) The heart of the faithful Christian overflows with peace towards everyone and everything, to all of creation in fact.
Read more »

Read more sermons
from St. Mary Church »