2014 Christmas Concert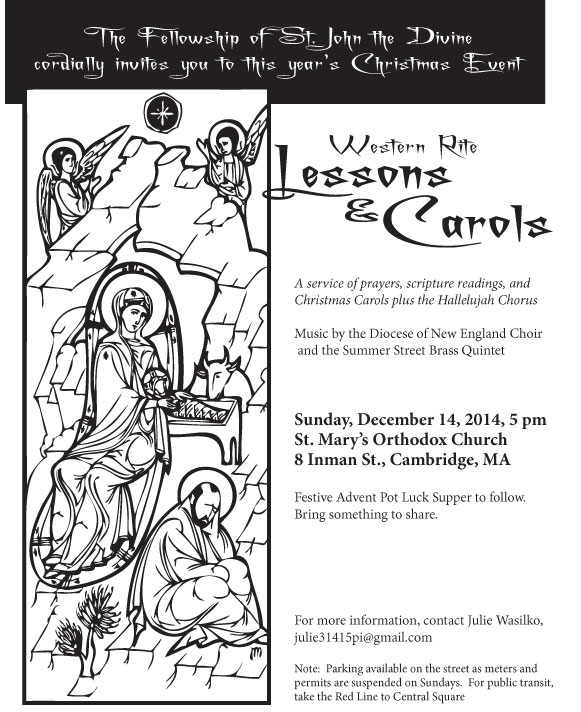 The Fellowship of St. John the Divine cordially invites you to this year's Christmas Event:
Western Rite Lessons & Carols A service of prayers, scripture readings, and Christmas Carols plus the Hallelujah Chorus
December 14, 2014 at 5 pm
St. Mary's Orthodox Church
8 Inman St., Cambridge, MA
Music will be offered by the Diocese of New England Choir and the Summer Street Brass Quintet Sunday.
Festive Advent Pot Luck Supper to follow. Bring something to share.
For more information, contact Julie Wasilko, julie31415pi@gmail.com
Note: Parking is available for free in all metered and permitted spots on the street on Sundays. For public transit, take the Red Line to Central Square.