9th Annual 2014 Chinese New Year Missions Breakfast

Presented by the Fellowship of St John the Divine
to benefit the Chinese Translation Project via the Orthodox Fellowship of All Saints of China (OFASC)
http://www.orthodox.cn/ofasc/index_en.html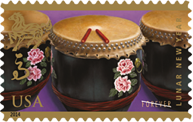 Place: St Mary Antiochian Orthodox Church, 8 Inman St, Cambridge MA
Cost: Suggested min. donation $5 per adult (checks can be made payable to "St. Mary Orthodox Church – Fellowship" earmarked to Chinese Missions)
Date and Time: Sunday February 9, 2014 after Divine Liturgy (Snow Date TBA)
RSVP: Nelson Mitrophan Chin at mitrophan@orthodox.cn
This January 31st marks the start of a new year in the Chinese lunar calendar. It is referred to as the Spring Festival in China, and marks the year of the Horse. (Twelve animals are designated through a 12-year cycle.)
At St Mary's we will celebrate the Chinese New Year on Sunday February 9 with a Chinese Missions potluck breakfast, after the Divine Liturgy, to benefit the Chinese Translation Project via the Orthodox Fellowship of All Saints of China.
In 2013, publications in Chinese via ebook for maximal online distribution included "A Beginner's Introduction to the Philokalia" by Fr. Anthony M. Coniaris and in print such as Clark Carlton's "The Way: What Every Protestant Should Know About the Orthodox Church". Also, the Orthodox Prayer Book in Traditional Chinese was published by Brotherhood of SS Peter & Paul in Hong Kong with print run of 1000. The Institute of Sino-Christian Studies in Hong Kong published "The Orthodox Church" by Met. Kallistos (Ware) through a grant from Virginia H. Farah Foundation. Via its extensive academia network, this important introduction to the Orthodox Church is being made available to university bookstores throughout mainland China for first time in Chinese.
Please RSVP with the number of people attending and any diet restrictions. Also let us know if you are interested in donating a dessert or main dish, or to provide a helping hand with setup, food prep or cleanup. The parish kitchen will be opened for cooking or reheating.