If you Come to a Fork in the Road, Take It: How Christ Transcends Good & Bad. The Annual Father John Von Holzhausen Lecture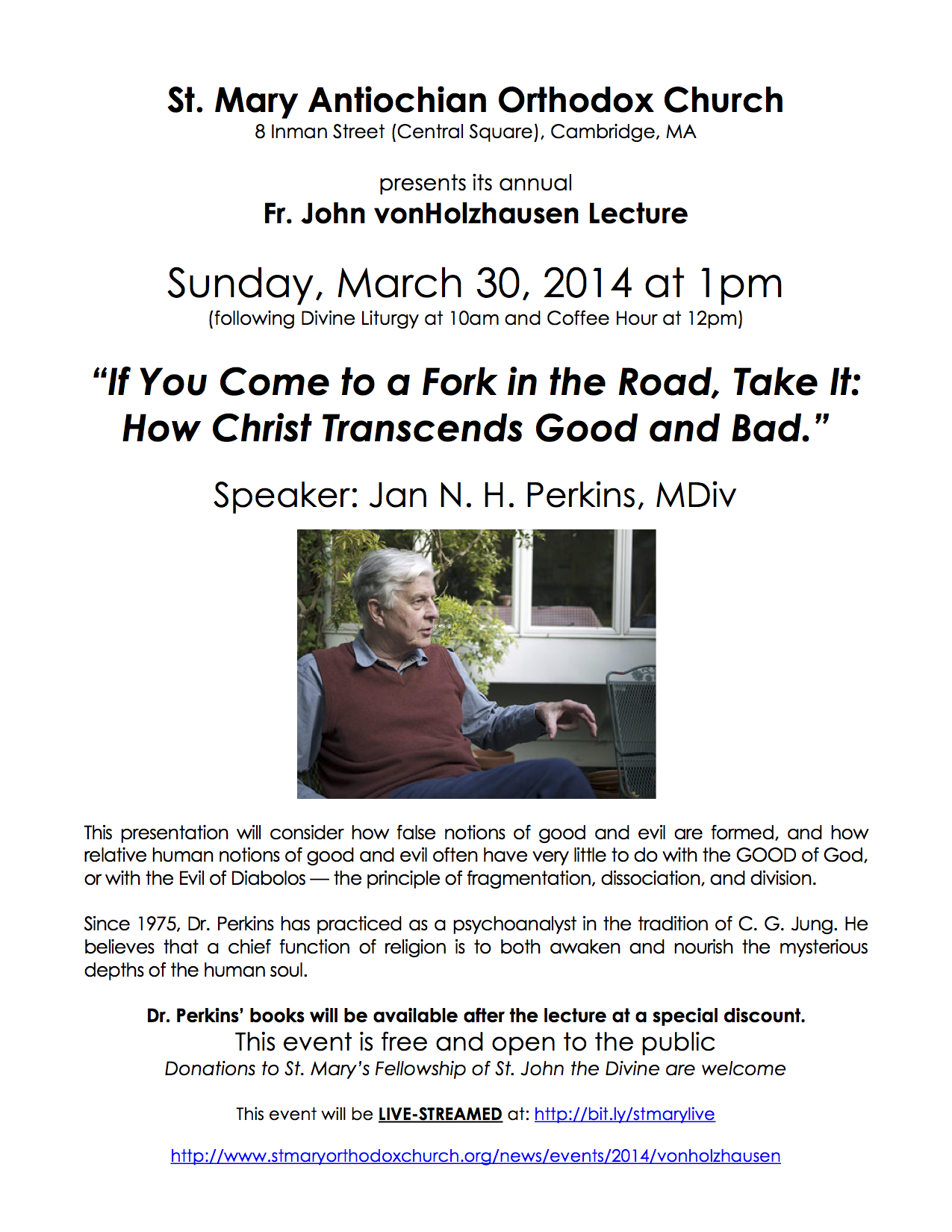 Speaker Jan N. H. Perkins, MDiv
Sunday, March 30, 2014 at 1pm
following Divine Liturgy at 10am and Coffee Hour at 12pm
Free-will donations to the Fellowship of Saint John the Divine are welcome!
About the Lecture
This presentation considers how false notions of good and evil are formed, and how relative human notions of good and evil often have very little to do with the GOOD of God, or with the Evil of Diabolos — the principle of fragmentation, dissociation, and division.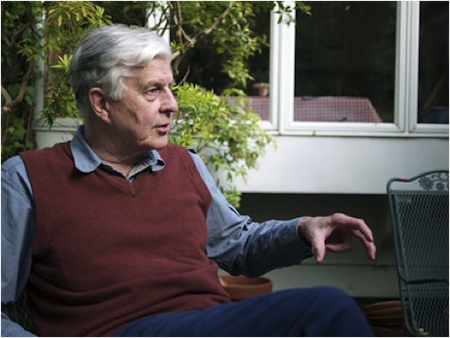 About the Speaker
Since 1975, Dr. Perkins has practiced as a psychoanalyst in the tradition of C. G. Jung. He believes that a chief function of religion is to both awaken and nourish the mysterious depths of the human soul.
Dr. Perkins' books will be available after the lecture at a special discount.
Parking and Additional information:
For Nearby parking options, see: http://en.parkopedia.com/parking/lot/central_square_parking_lot/02139/cambridge/
For directions, visit our contact section.