Sunday of Orthodoxy - March 5, 2023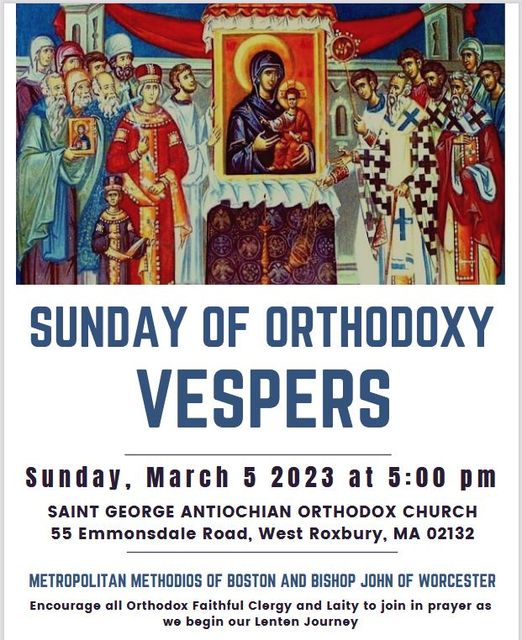 The annual pan-Orthodox gathering of Eastern Orthodox Churches in the Greater Boston area will take place on Sunday, March 5, 2023 at 5:00 pm at St. George Antiochian Orthodox Church, 55 Emmonsdale Road, West Roxbury, MA 02132.
Metropolitan Methodios of Boston and Bishop John of Worcester encourage all Orthodox faithful, clergy and laity, to join in prayer as we begin our Lenten journey!
----
On the first Sunday in Lent, we commemorate the decision of the Seventh Ecumenical Council in 787 A.D. upholding the use of holy icons in Orthodox worship. We also commemorate today the unity of Orthodox belief and the oneness of our Faith—across languages, continents, and centuries.