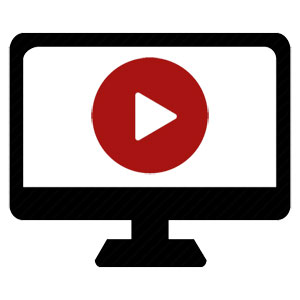 If you are unable to attend in person, we invite you to tune in to watch our live broadcasts! See More »
---

This past Sunday we read one of the five Gospel readings meant to prepare us for the Great Fast. It was the story of Zacchaeus, a profound meditation on the meaning of repentance. Zacchaeus shows us the depth of repentance that goes far beyond a one-time confession or ritual. Repentance as a way of life.
Read more »
Special Announcements and Upcoming Events
Open Mic Night - April 4, 2020 »
Precautions and Changes in Response to Coronavirus (Last Updated: March 17, 2020) »
Make your 2020 Stewardship pledge today! »

Please consider a donation to St. Mary's Church to help support the ministries and work of our community. Donate now ».
Quote of the Week
"We cannot face large-scale crises as individuals; we cannot carry the pain of this reality on our own, nor can we only look out for ourselves. The pain is communal and so too must be the response."
- Richard Rohr
Upcoming Services and Events
Tuesday, April 14
7 am
Pre-Sanctified Liturgy
Service Schedule and Calendar

Sunday Orthros - 8:45 am
Sunday Divine Liturgy - 10:00 am
Great Vespers - Varies (one Saturday each month) 5:00 pm
Confessions - By appointment
Weekly E-mail Newsletter

Subscribe to our weekly parish email newsletter »
See the latest announcements »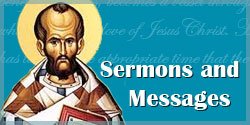 March 29, 2020 - by Fr. Antony Hughes
There is a healthy kind of fear that is full of potential for preserving life and comforting our neighbors. There is an unhealthy kind of fear that paralyses and mitigates love, turning opportunity into an exercise in futile narcissism, which is, in fact sinful. We have a choice. Contribute to the solution by love or be part of the problem through unhealthy fear. We must not allow unhealthy fear to make us indifferent to the suffering of the world.
Read more »
March 22, 2020 - by Sarah Byrne-Martelli
To take up one's cross means to see our death in light of Christ's death and resurrection. Venerating the cross today is not mere remembrance, but embodied participation in the body of Christ: walking up, prostrating down, and lifting our faces to the cross to give thanks and glory. I encourage you to be creative and do this practice this at home today. When you make the sign of the cross, whether alone or with others, you are instantly connected in body, mind, and spirit to all those who do the same.
Read more »

Read more sermons
from St. Mary Church »