Pray for the Nuns of Ma'aloula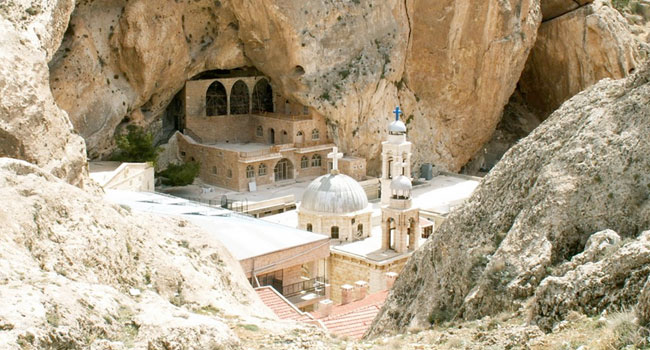 We are informed that the Monastery of St. Thekla in Ma'aloula, Syria, was invaded on Monday, December 2 and that twelve nuns were abducted.
Read a message from Patriarch John X of Antioch on this situation:
http://www.antiochian.org/patriarch-john-x-speaks-abducted-nuns-maaloula-syria
Visit the Archdiocese page on all news related to the war in Syria:
http://www.antiochian.org/syria
The Paraklesis services on Wednesdays at 6:30 pm at St. Mary Church during the Advent season are dedicated to Mother Pelagia and the nuns of St. Thekla. Please continue to pray for their safety. To learn more about Paraklesis, visit our page on the special services during the Nativity fast.