Coffeehouse featuring Local Musicians and Poets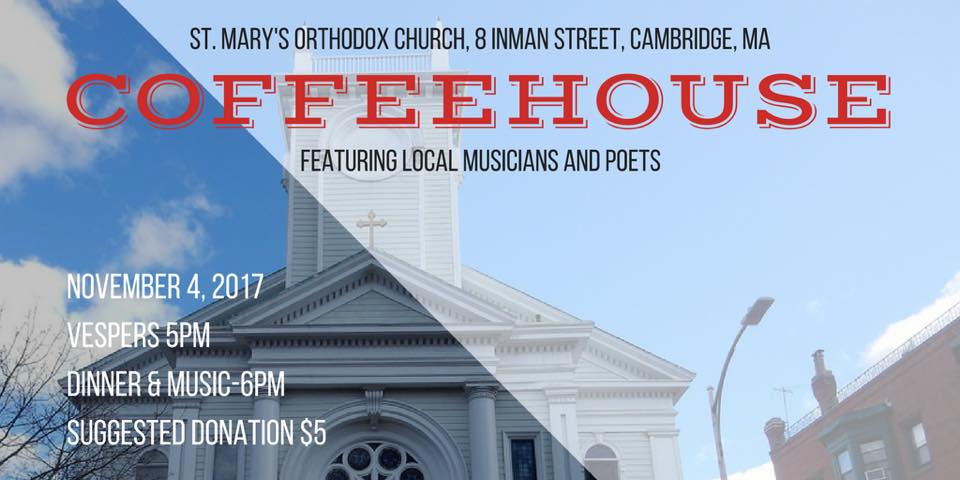 On Saturday, Nov. 4, we will be showcasing talent from St. Mary's and the surrounding Orthodox communities!
Vespers will start at 5pm with a light dinner and performances to follow. Refreshments will be served throughout the evening!
Suggested donation: $5
We look forward to an evening of creative energy and fellowship! As always, invite your friends to join us!
PS: If you'd like to help make the world a greener, more sustainable place, feel free to bring your favorite mug to drink your delicious beverages!