Sunday of Orthodoxy 2022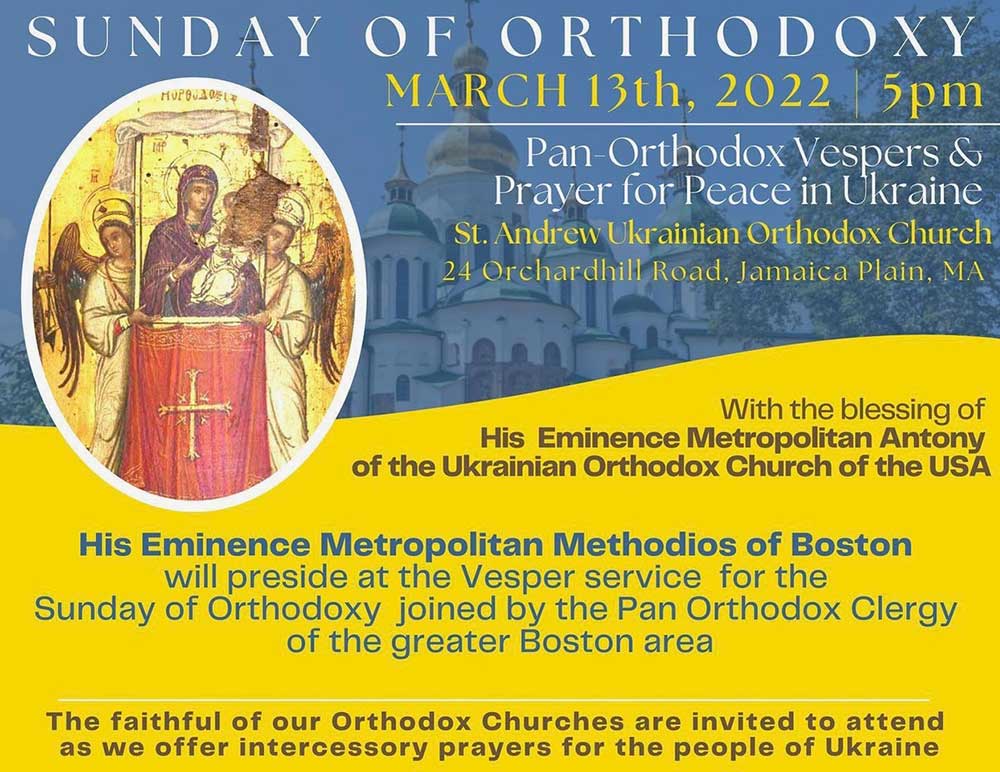 This year, please join us on Sunday, March 13, 2022 at 5pm at St. Andrew Ukrainian Orthodox Church in Jamaica Plain, MA for the annual Pan-Orthodox Celebration of Vespers for the Sunday of Orthodoxy.
With the blessing of His Eminence Metropolitan Antony of the Ukrainian Orthodox Church of the USA. His Eminence Metropolitan Methodios of Boston will preside at the Vesper service for the Sunday of Orthodoxy joined by the Pan Orthodox Clergy of the greater Boston area.
Location and For More Information:
St. Andrew Ukrainian Orthodox Church
24 Orchardhill Road
Jamaica Plain, MA
web: https://www.ukrainianorthodox.org/