Talk by Frank Schaeffer on December 5, 2009
Frank Schaeffer
Best-selling author of Keeping Faith and Crazy for God, a frequent commentator on MSNBC
and other news outlets and contributor to The Huffington Post will be speaking at
St. Mary Orthodox Church on the evening of Saturday, December 5, 2009.
Great Vespers will begin at 5:30pm, followed by the lecture at 7pm in the Church Hall.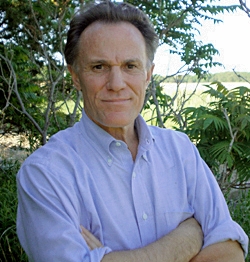 The bestselling and controversial author of Keeping Faith and Crazy for God, presents a spirited, witty, and provocative challenge to atheists and fundamentalists alike in his new book Patience with God: Faith for People Who Don't Like Religion (Or Atheism). It will provide the groundwork for his talk, titled "Can Christianity Be Saved from the Christians?"
Sparing no one and nothing, including himself and his fiery evangelical past, and invoking subtleties too easily ignored by the pontificators, Schaeffer adds much-needed nuance to the existing religious conversation:
"I discovered from the emails I've been inundated with since my memoir was published that there are more of us perplexed former (or currently) religiously inclined or religiously raised folks on a journey from past certainties to points unknown than I'd been aware of. We want to have faith in God in spite of our bad experiences with religion, oppressive family relationships, and/or doubts and questions. We too worry that we been hoodwinked by a fairy tale. I hope that this book will provide a meeting place for those of us who count ourselves among the scattered members of what I'll call the Church of Hopeful Uncertainty."
Frank Schaeffer is the author of the New York Times bestseller Keeping Faith and the memoir Crazy for God. His novels, including Portofino, have been translated into nine languages. He has appeared on numerous television and radio shows, including The Oprah Winfrey Show and NPR's Fresh Air, and is a regular contributor to the Huffington Post and AlterNet. He and his wife, Genie, live in Massachusetts and have three children. For more information, please visit www.frankschaeffer.com.